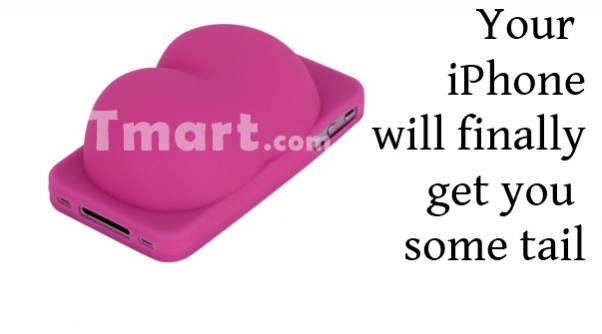 Ever wonder if you can make that streamlined, sexy, slim and otherwise not-huge iPhone bigger? Looking for another excuse to show your friends that shiny device that you love so much?  Well, you can stop wondering and looking. Tmart.com is offering the pervert special!
The "Super Sexy Soft Silicone" iBoob and iBooty cases (which also act as stands) retail at just shy of $5 with free shipping. Take a gander at the description:
[quote]This fabulous case is the perfect combination of superior protection and stylish design. Characterized by shock resistance, buffer function and durable service, this case for your cell phone is made of high quality material which can offer dependable protection for your cell phone of daily life, so that it can ensure the longevity of your cell phone. Furthermore, with fine craftsmanship, this case boasts beautiful appearance and sturdy composition, which can make your cellphone outstanding and distinctive. Equipped with it, what you get is a protective and stylish case, so don't let this wonderful opportunity go![/quote]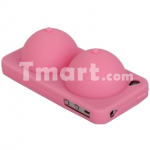 Yeah, sure. Stylish design is what I see when I look at plastic boobies. I suppose they'd offer a lot of drop protection, assuming iPhones land on their asses, and let's not forget the amazing colors! As of right now, there are no customer reviews (imagine that) but I assume that anyone who buys this does it for the shock (absorption) value, not for the sleek design. Too bad we didn't see these at the beginning of Breast Cancer Awareness Month.