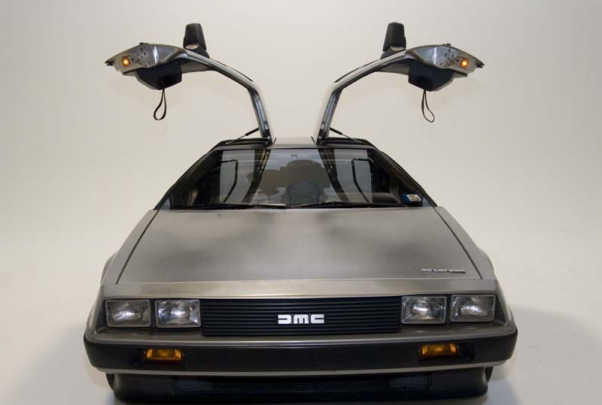 It's the iconic "car of the Future;" Mr Fusion provided all your energy needs if you just threw some garbage in him. It traveled in time. So it's not so crazy that they're returning in 2013 as electric vehicles. DeLorean Motor Company has long been defunct, however a Houstonian businessman, Stephen Wynne, has bought up all of the parts from unbuilt DMC-12s, and currently sells brand new cars for just shy of $57k.
DMC has just announced that they will partner with Epic EV, a company that specializes in awesome electric vehicles, to power these potential time machines electrically. Epic EV has a history of awesome on- and off-road electric vehicles, as well as watercraft. If there's two things I'd love to see combined, it's a beautiful stainless steel car with a history of awesomeness and a company who knows how to really get power out of environmentally friendly cars. I mean, really, they can't get any worse than the engine that came with the DMC-12.
VW also recently announced that they're bringing back an electric version of their hippie-tastic Microbus, but they did a little design upgrade.