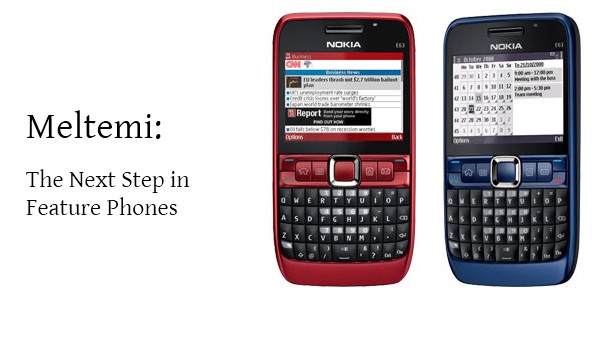 Even though they have abandoned Symbian and MeeGo for WP7, Nokia is apparently still aiming to get their own mobile OS, and they want it to be huge. The phone maker is still number 1 in terms of world-wide cellular phone sales, and they want to turn that into cash money, son. Apparently the Espoo, Finland based manufacturer doesn't think it can make enough money by licensing WP7, and wants to keep the OS in-house.
The Wall Street Journal is reporting on a few anonymous sources that are saying Nokia is developing Meltemi (the Greek name for seasonal winds across the Aegean Sea) to compliment their handsets and replace their Series 40 phones, which currently runs on Nokia feature phones. They key is a much more powerful OS that doesn't require top-end (and expensive) hardware. That means that they will still use WP7 on their powerhouse phones, but want to offer a unified, more powerful OS on feature phones for a fraction of the price.
BGR is reporting that Nokia spokesperson Kendra Petrone states :
[quote]While we don't comment on future products or technologies, I can say that our Mobile Phones team has a number of exciting projects in the works that will help connect the next billion consumers to the Internet. When it comes to smartphones, as we have said repeatedly, Windows Phone is our smartphone platform of choice. We are confident in our efforts to build a joint ecosystem with Microsoft, and we are aggressively executing that strategy with operators, retailers, developers and other stakeholders.[/quote]
So while they still believe strongly that a smartphone deserves the WP7 treatment, they realize most folks still buy not-as-smart-phones, and I have to agree that making a cheaper phone with similar (though not the same) functionality will be a big hit.