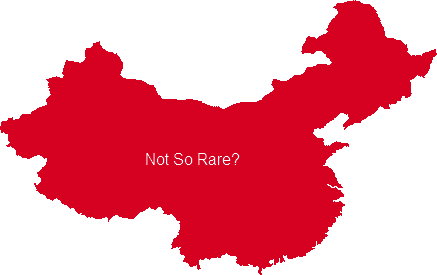 Welcome back to another exciting edition of… oh, who am I kidding. No one cares. Hope you had a lovely Independence weekend (those of you who are American or Canadian). The rest of you, hope you had a lovely weekend anyway. Let's get right into it. We have lots of Apple and Microsoft news today and then a video. I don't know what this is about, just read it and let me know. Blah.
iPad generates 1% of all internet traffic.
This may seem tiny but it is friggin huge! 1% of all web traffic. Think hard about that. Think about the billions of handsets and other internet devices combines, and there are just a few tens of millions of iPads and they generate that much traffic. Meh, anyway.
Next iteration iPhone on track for September.
These rumors are getting persistent. September would be when the iPod would be refreshed anyway, so I can buy a new iPhone. Plus the frequency and type of prediction/rumor is different from usual. I would not be surprised, but I honestly am not the market for an iPhone. (I am however in the market for an iPad).
Sony to launch PS4 in 2012, report claims.
Ah, PS4. This… well… I don't know how I feel about that. There's also the rumor that this new iteration will have a Kinect like controller. This makes sense. Kinect is eating their lunch. Up till now, Sony has been touting it's 10 year console, but looks like they're throwing in the towel after six years. For Microsoft's part, they've been hiring for the next iteration, but rumor has it they've been working since 2006. It's next console will be revealed at E3 2012, which means the console could be released as early as Holiday 2012.
Xbox 360 Cloud Storage now available.
More great news. In Microsoft's continuing attempts to make me take back every bad thing I ever said about them, they've released Xbox 360 Cloud Storage. This means you can save a game, and when you log in to your live account from a friend's Xbox elsewhere, your progress and all that is available to you, rather than having to start from scratch.
'Massive Infringement' case against CNET dropped.
Another stupid case bites the dust. Just because people downloaded limewire from CNET, some washed up artists thought they could sue them? Bahahahahaha! Perhaps someone should tell them the other places they could get limewire, like on their website… before they shut down. The lawyer says there would be a new lawsuit with more artists.
This video is a bag of crazy. Enjoy.