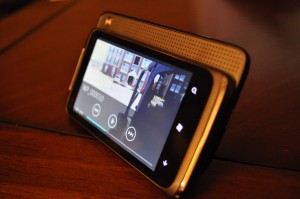 Remember how that forced update tool kinda blocked your phone from getting further updates? Well, Chris Walsh, the gentleman who released (then pulled) the Chevron updater has worked with Microsoft developer  Brandon Watson to get a support tool that allows you to fix your "Walshed" WP7 device.
I'll be testing it and letting you know how it goes, since I can't get the 7392 update no matter how much I try. Hit up the source link to try it for yourself.
Update 1: The tool ran perfectly. No issues. Attempting Zune update to 7392 now.
Update 2: First try at Zune update to 7392 failed (error 80180005 ) I'm going for attempt two via Zune.
Update 3: It updated, but just a HTC firmware update, not 7392. I'll have to wait for that.
Also, thanks to Chris Walsh for helping me out!