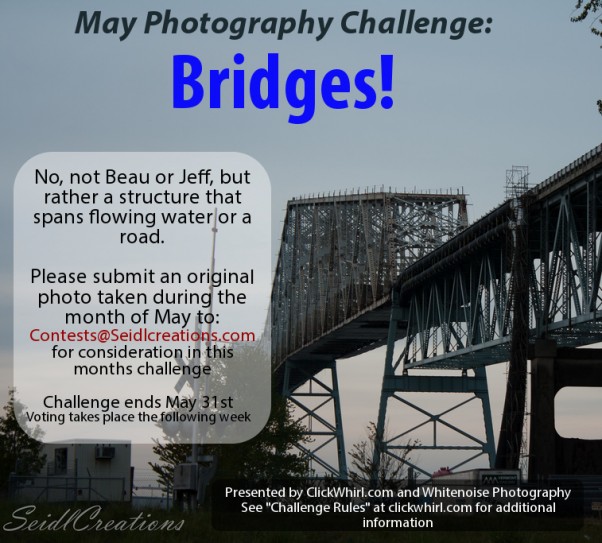 Our friends over at ClickWhirl Photography  and Whitenoise Photography have monthly, themed photography contests. This month's challenge is Bridges. You know, the everyday structures that hold up amazing amounts of weight? Well, they can be quite beautiful too.
Head on over to the contest page and check out the details of the challenge. Don't forget to read the rules, too! After you've snapped and edited your picture, email it to contests@seidlcreations.com before May 31, then check back in after the 31st to vote on your favorite.
Remember, you don't need a D-SLR to take beautiful pictures.