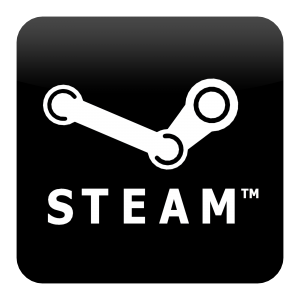 Today, GameStop confirmed previously reported rumors that the retail chain will begin selling $20 and $50 denominations of Steam Wallet codes. GameStop will not only be taking your cash but will offer costumers the option of using either GameStop gift cards or trade-in credits towards the purchase of Steam Wallet cards.
The Steam Wallet codes can be used to purchase any of the 1,800 or so titles available on Steam's online marketplace with plenty of options for both PC and Mac gamers. Sure, there may be nothing too ground breaking here but if you'd rather not have your credit card info out in the cloud (or if you're too young to have a credit card) you have a new option. See the full press release below:
[toggle_box title="Steam Wallet Comes to GameStop" width="Width of toggle box"] Steam Wallet Codes available for purchase in more than 4,400 stores starting today
GRAPEVINE, Texas–(BUSINESS WIRE)–GameStop Corp. (NYSE: GME), the world's largest multichannel video game retailer, in partnership with Valve, creators of Steam, a leading platform for the delivery and management of PC and Mac games with over 40 million accounts, today announced the nationwide availability of the Steam Wallet at all U.S. GameStop locations. Steam Wallet codes will be available in $20 and $50 denominations giving PC and Mac gamers immediate access to Steam's more than 1,800 titles.
"We are thrilled to be partnering with Valve on this new initiative," said Steve Nix, GameStop's GM of Digital Distribution. "This gives even more options to customers now that they can put money in their Steam Wallet using cash, gift cards or trade credits through our convenient neighborhood locations."
"GameStop is the most recognized game retailer in the world and a leader in providing a state-of-the-art shopping experience for its customers," said Jason Holtman, Valve's Director of Business Development. "Offering Steam Wallet codes at GameStop extends more options and convenience to gamers around to the world."
For more information, visit www.GameStop.com/steamwallet.
About GameStop
GameStop Corp. (NYSE: GME), a Fortune 500 and S&P 500 company headquartered in Grapevine, Texas, is the world's largest multichannel video game retailer. GameStop's retail network and family of brands include 6,614 company-operated stores in 15 countries worldwide and online at www.GameStop.com. The network also includes: www.Kongregate.com, a leading browser-based game site; Game Informer(R) magazine, the leading multi-platform video game publication; Spawn Labs, a streaming technology company; and a digital PC game distribution platform available atwww.GameStop.com/pc.
General information on GameStop Corp. can be obtained at the company's corporate website. Follow GameStop on Twitter @www.twitter.com/GameStop and find GameStop on Facebook @www.facebook.com/GameStop.
[/toggle_box]