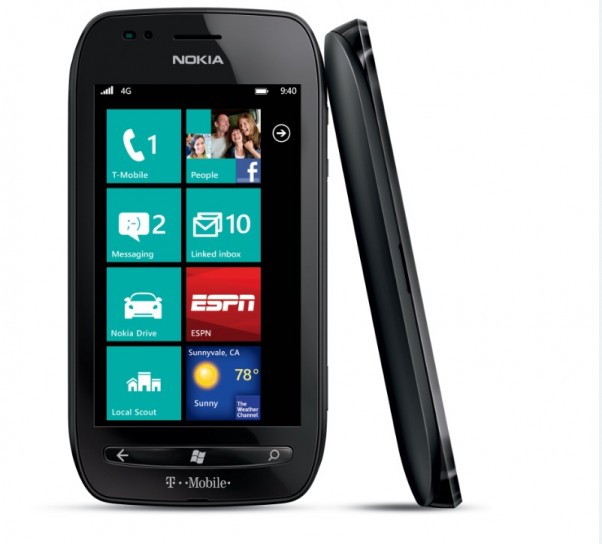 Well it's officially official. Nokia has just outed the Lumia 710 which will be coming to T-Mobile, it's news so big it couldn't wait for tonight's joint event with T-Mobile.
The Lumia 710 will essentially be a stock Windows Phone 7 and will come with Netflix, T-Mobile TV, Slacker Radio, ESPN, and The Weather Channel apps right out the box. Aside from those particulars, the Lumia 710 is like its European variant with a speedy 1.4GHz processor, 512MB of RAM and 8GB of flash memory. What's notably missing from the spec sheet however, is any kind of "4G" radio – so don't expect to burn through much of your Netflix queue. Also missing is a front-facing camera, which is rather disappointing for a modern smartphone.
Look to drop $50 on contract and mail-in-rebate when it launches.
Edit: It looks like the official Windows Phone Facebook page has outed the phone as well.