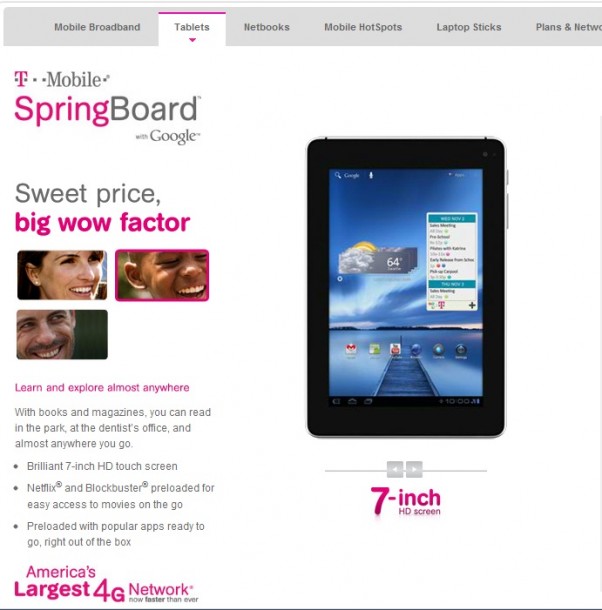 It hasn't even been a full 3 weeks since Amazon announced their Fire tablet and already the race to bottom (in terms of tablet pricing) is heating up! Not one to be left out in the cold, T-Mobile announced the latest budget tablet – the SpringBoard.
The SpringBoard is the result of T-Mobile's partnership with Chinese computer manufacturer, Huawei, and from early images of the product, not a shabby looking 7-inch budget tablet – much like the Fire. Hoping to differentiate itself from Amazon's offering however, Huawei's SpringBoard comes with cameras, two of them, a front-facing 5 megapixel camera and a 1.3 megapixel rear-facing camera (you know, for umm, Twitter/Facebook updates?),  a 1.2GHz dual-core processor, and the usual ports you'd find in this and other similarly spec-ed tablets (microUSB, expandable microSD slot, HDMI out).
No official word on pricing, though according to T-Mobile, expect it to be available in time for the holidays (US) and for under $200. On contract, of course.