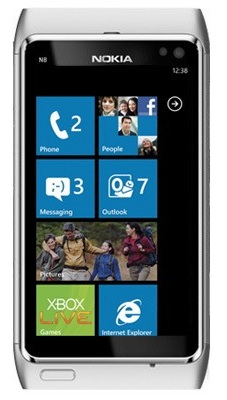 What do you do if you're a huge multinational corporation reinventing itself with a brand new partnership with a slick mobile platform from another multinational corporation in an attempt to become relevant again in a market you once dominated and you need a new iconic ringtone? If you're Nokia, the answer to that question is: "Let some Italian guy design a dubstep ringtone, and then put it in a 100 million devices)." Like you could come up with a better answer!
The winner of the contest, Italian DJ Valerio Alessandro Sizzi, is going to receive $10,000, and prominent placement in millions of future Nokia handsets. You'll hear his work at some point in future Star Trek and Transformers movies. Why don't you go ahead and get ahead of the curve, though, and listen to it now! Right here:
It's. Um. Yeah. It's something! Right? That's definitely something.
Well, if that's the kind of thing you'd like people to hear whenever someone calls you on your new Nokia Windows Phone that you forgot to set up custom ringtones for, well you have cause to be excited. If, however, dubstep remixes of last decade's ringtones are not your thing, may we suggest you play this sound bite over and over and over again. Build up an immunity. Trust me. It'll work.
Podcast: Play in new window