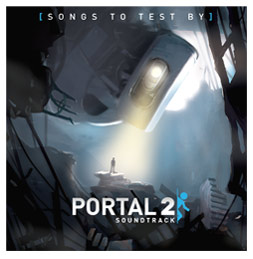 Seriously. It's right here. Free. Now. Go get it. Oh, and there's like six Portal 2 ringtones for Android and iPhone. What more do you want? Go get your testing on!
The modest 150MB zip file contains 22 original songs either inspired by or actually in Portal 2 for a total of sixty-nine minutes* of unadulterated Valve musical genius. Gorgeous. Absolutely gorgeous.
Sadly, the end credits song does not appear to be included among the tracks, though that's not a problem if you know where to look (Spoiler alert).
For science!
* — Teehee.