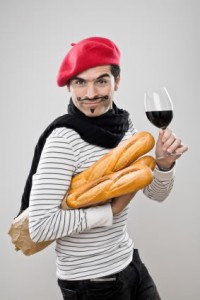 Welcome back to another roundup. We're back on track so this roundup won't be as long as yesterday's. Today, AT&T takes 4G more seriously and unveils the first markets they will be rolling out LTE to. Microsoft discovers over 400,000 emails on the Rustok botnet server. B&N and Amazon bicker over battery life that is ultimately irrelevant because of the length of time being argued.
Microsoft will be launching a web based windows phone marketplace with 'Mango'. Google will start offering options to encrypt your sync. French people do frenchy things and annoy me. Also we recorded another episode of the podcast early and tried something different this time. We think it went well and we'll be trying even more experiments as time goes by, to make the Noisecast more enjoyable. You can give it a listen here. As usual, the roundup continues after the jump.
AT&T getting serious about 4G.
Are they really? Are they? Or are they just saying it? Are they just saying they're opening up 4G markets but in reality none of use get anywhere near what they say. Their image has taken an immense beating and I'm inclined to believe this. Hit the link for the list of the first 5 markets they'll be rolling them out in. I'm happy to not I live in one of them and will be moving to another. Pretty much Texas occupies most of the spots on that list.
Microsoft discovers over 400,000 email addresses on Rostock Botnet server.
Micrososft has really covered a lot of ground in its war against spam, phishing, and other less reputable enemies on the internet. 400,000+ emails… dear lord that's a lot. I bet they're all hotmail. L-O-L Trollface.
B&N, Amazon differ on battery life.
And so the spat begins. My position is that the purported battery life, though differing by a month, are so long that I never cared. Our devices have trained us to a life of 4 to 6 to 10 to 12 or 14 hours between charging devices. Devices that don't need to be charged for a month might as well be forever. Any scenario that finds me unable to charge my device for up to a month or two is clearly a situation where I have more important things to worry about. So this little bickering on battery life is a bit childish.
Microsoft to launch web based Windows Phone marketplace alongside 'Mango'.
This looks very interesting. Microsoft is following suit with the likes of Google. Also, it seems I have some windows phone 7 or Windows 8 news every day. might as well turn this into the Microsoft and Apple roundup. Everything is always about them. Well, Amazon too. I've been harping on their potential tablets.
Google Chrome gets sync data encryption option.
About damn time. Currently, the sync only encrypts passwords but seeing as you can sync almost everything, I'd like my cloud syncing with a side of lock box, thank you very much. Especially with Chromebooks. I go to a lot of lengths to encrypt my online life but the process isn't exactly intuitive with Google Chrome yet. So that's another win for the CR48 and the Chromebooks.
France attempts to impose e book prices on Apple, others.
This is the third time in two days France has earned a spot on my naughty list. The other two were here and here (the last news item and one of the news topics/notes respectively). For the most part I've focused on President Sarkozy but seriously, screw the entire French government. If this is properly enforced, and it spreads to my preferred seller, Amazon, the publishers WILL force them to sell e books at closer to the price of printed books. They will try to bleed as much profit out of it as possible and this will increase piracy which will increase the heavy handed responses to piracy. It's a cycle that will leave everyone unsatisfied in the end and publishers will feel the wrath that the music industry has felt. The only good thing from the domino effect that may be released is an opening for more authors to go independent. In the music industry, record labels may be losing money, but independent artists and savvy mainstream artists are making more money and reaching more fans than ever. So France, Record labels, vous pouvez gagner cette bataille, mais la révolution va continuer à vivre.
More annoying French things. Listen to this guy laugh.