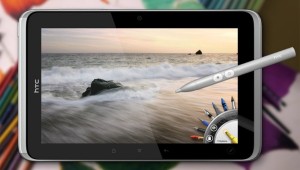 You know the drill. It's Friday, May 20, 2011 and we have us another roundup. Tonight we have a Chinese student who will be dead shortly. Nokia may have some WP7 phones that use the ST-Ericsson U8500 they favor over Qualcomm. Apple denies Amazon's claim that app store is generic, as if we expected different. LinkedIn ruled the markets when it went live for the first time as a publicly traded company yesterday. HTC Flyer lands at Best Buy on May 22nd.
Check the roundup after the jump. Have a safe weekend, try not to worry about the end of the world. Either it's real and worry doesn't stop it, or it's nonsense and worry is pointless. So stay cool. See you next week.
Chinese student takes aim, literally, at Internet Regulator.
Authorities are looking for this student who took a page out of the Iraqi journalists book and threw shoes and eggs at the man responsible for creating the system China uses to censor the internet usage of Chinese citizens. Of course that kid is good as dead.
Nokia's Windows Phones will feature dual-core ST-Ericsson U8500.
So far, Qualcomm has a corner on WP7 devices, and is featured in the hardware guidance given by Microsoft, but it looks like it isn't set in stone. Of course it won't necessarily be the first out of the gate for Nokia, but it shows that the market isn't closed to non-Qualcomm players.
Apple denies Amazon claim that "App Store" is a generic term.
Looks like Apple is starting it's defense: "Apple denies that, based on their common meaning, the words 'app store' together denote a store for apps,". Read it up. It's full of lawyer speak (AKA bullshit), but makes a point, however much of a reach the point is. It's downright childish, but it's also Apple's prerogative.
LinkedIn shares soar at the open fueling fears of a tech bubble and hope for IPOs.
It was a tear. The initial offering was at $45 a share, and it opened it's first day as a publicly traded company at just north of $80 a share then closed the day at $122 per share. This values the company at close to $12 billion. This has started fears of another tech bubble. I don't know how that works when it's just one real company offering a major IPO in the sector. Others have called it a Social bubble. I'm more inclined to believe this. However, LinkedIn, without any advertising or sexy popularizing like Facebook has managed to grow steadily for over a decade. People forget that it's the only survivor from the Friendster days. It has $100 million users and has steadily grown its revenues through even the recession. For a while it was more profitable than Facebook, and it's currently more profitable than Twitter. It's a cash rich company that has earned its spot. I freely admit that it may be overpriced at the moment and is trading at many times earnings. I'd be cautious, but I certainly would not be throwing the word bubble around.
Holy high resolution Batman. 1080p seems lame now.
Umm… wow. This is ridiculous. You wouldn't even be able to watch any of you current movies or play your current games because they'd just be blurry. The resolution on this screen is a whopping 7,680 x 4,320 pixels. That's 16 times your "Full HD". Eat your heart out, 1080p. Of course this sort of thing won't be available till around 2020 so there's time for material to catch on and be able to utilize it.
Google warns against facial recognition database.
Well this is rich. Google looking out for our privacy? Damn. I'm with them on this. However, I think it's inevitable. As the technology gets better and is used more often, the faces will be stored. How will we be suckered into it? Simple. They'll start with criminals, prisoners, and sex offenders. It will be a "public good." They will next add immigrants. They already take a ridiculous amount of biometric data for that. Then states will take up the mantle and collect data based on issuing state IDs and driver's licenses. Then quietly, without incident, we will be in a public database. Never mind that we would have already been in secret databases. Never mind that you've already done half the work with Facebook and twitter and other systems. I for one couldn't care less at the moment.
HTC Flyer lands at Best Buy on May 22nd for $500.
I love the price, and love HTC, but I'm so sick of 7-inch tablets. What's the point?Too big to be a comfortable phone but too small to be a comfortable tablet. Why? Anyway, looking good.
That's a wrap. Now, let's rumble.