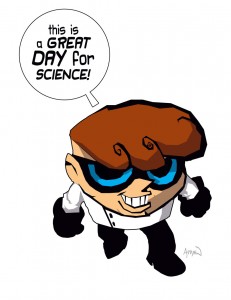 Welcome back to a very special episode of the Noisecast. I felt it was important that I take the time to explain what's happening here. We already released an episode on Monday, as is our pattern. So why another one so soon? The reason is that we decided to experiment with the show a little bit to try and find a way to improve it.
Of our original staff of 14+ active podcast voices, we've since reduced to a more manageable number and this has made the old scheduling rotation almost meaningless. We've long suspected that the current system of having 6 or 7 people on each episode was too raucous, and of late we've had increased incidents of people talking over each other and failing to cover topics. This was bothersome, however, we've come to enjoy our chaos and banter. In fact, that chaos is what makes us what we are and we wouldn't trade it for anything. The question became, how do we address the crowding without eliminating some of the tangents and the banter?
This episode and the next few to come will represent our experiment in finding a solution. For one thing, we are reducing the number of on-air voices to 3 or 4 at most. We are mandating (though we shouldn't have to) that each voice familiarizes themselves with the topic list and does their own research so that not everything is shot straight from the hip. We will be interacting more proactively with the live listeners on the stream and trying to find active ways to include them directly. We will also be experimenting with adding new segments to each episodes given the popularity and success of the WTF! News. we have no formal plans, these are just experiments that we will try as time goes by till we settle on a comfortable medium.
The objective is to make the Noisecast a more enjoyable deviation while at least being informative. After all, despite all the lulz, we are still geeks and are expected to occasionally tell you something you don't know about the geekverse. Most importantly, we are experimenting for SCIENCE! This particular episode doesn't have all the structural changes we will be experimenting with over the next few weeks. We will start small. This episode just has a smaller cast. As always, you can see the show notes and topic list after the jump. So give this episode a listen right here and tell us what you think.
Podcast: Play in new window
Episode 31.5 Topic List
Date: 5-24-2011, Time: 8EST/7CST
Roster: Steven, Kevlar, Ron, Kaiser
WTF News:
*we do not condone loling at sexual misconduct with minors