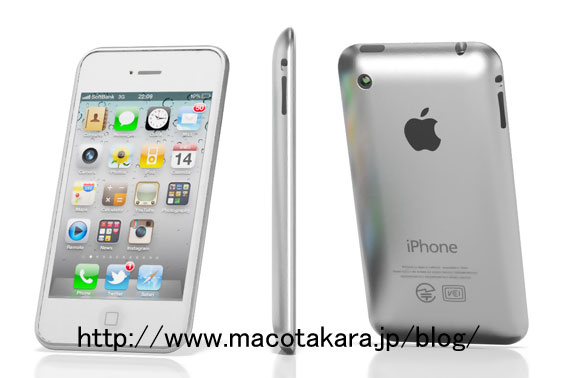 The rumor mill is churning today with news of the new iPhone 5. Really? Is it that time of the year again?
Well it is! And if you're an Apple enthusiast such as myself it's always fun to play the rumor game with what seems like every other tech news/business news site on the planet.
Not even a full week since the unveiling of the new iPad 2 are we getting reports of the new iPhone 5 ditching the sharp edges and fragile glass back for something that looks more like all the other i-Devices that Apple sells.
Of note, if the above rendering is to be believed, Apple's getting rid of the glass back and steel antenna in place for an all aluminium back. AppleInsider also reports the antenna sitting behind the resin Apple logo (like the wi-fi antenna on the latest version iPod Touch).
Overall the design cues seem to be in line with Apple's uniformity in product lines. Plus the aluminium back makes it look a lot more MacBook Pro like. Still, this is still very much in the realm of rumor and not news per sé.