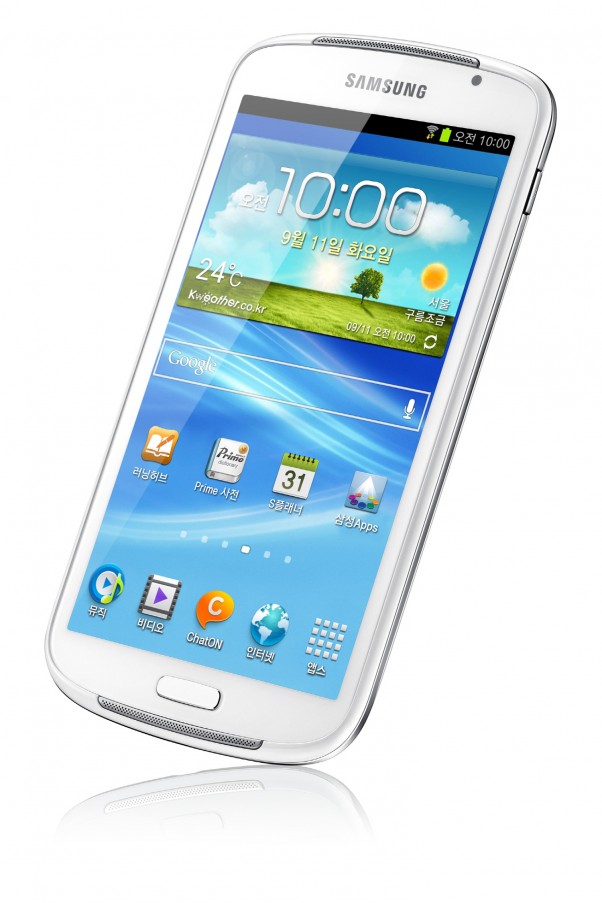 Big news coming out of Seoul this morning; our friends over at Android Police have reported that Samsung has announced their new 5.8-inch Galaxy Player. It's a behemoth of PMP that looks like Galaxy S III and seems to require cargo pants for storage.
Not much is known about the Galaxy Player 5.8 (we really got to get better names than this… Please!) but here's what to expect – the Galaxy Player sports a massive 5.8-inch LCD screen with a comparatively wimpy 960×540 resolution (yeah, you read that right and we'll understand if you need a minute to cry), a 2500mAh battery and an option of either 16 or 32GB of onboard storage. You can also expand storage with an available micro SD card slot.
Other than those few nuggets, price and availability remains a mystery. If it comes States-side, we'll be sure to put one through it's paces.