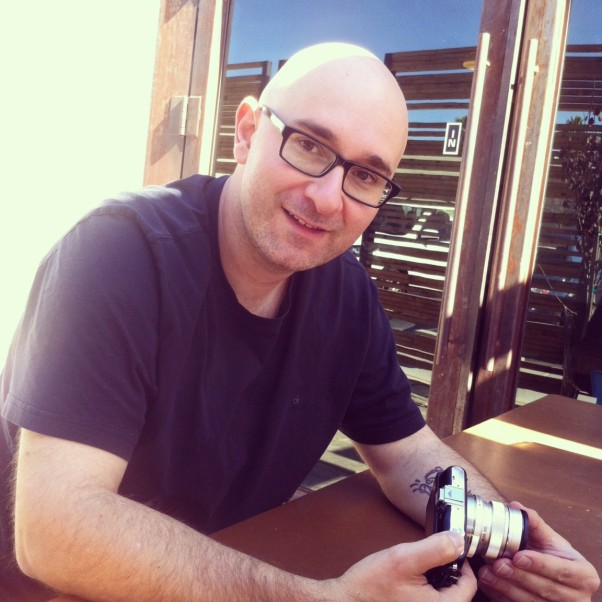 Recently, The Noisecast got the chance to chat with award-winning photographer, Giulio Sciorio, about the shooting pro with a Micro 4/3's camera, trade secrets, the future of photography and improving your own photography skills.
Giulio has been working as a professional photographer for over 7 years shooting portraits, editorial spreads, and most recently music videos – and lately, his EP-M1 and OM-D EM-5 aren't too far from reach.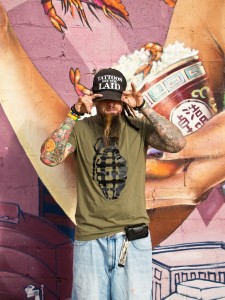 Noicecast: So how did you get into shooting with a M4/3?
Giulio Sciorio: I had won an Olympus E-PM1 during their PEN Ready project; initially I wanted to give the camera to my wife as a gift, but she was comfortable using her iPhone as her [every day] camera, so I picked it up from there.
NC: When did you discover that the E-PM was capable of being used as a "serious" camera?
GS: I took the PEN Mini (E-PM1) to the Art Basel Street Fair (Ed. You can find Giulio's blog post and slideshow with all 100+ images here) and walked around taking portraits of the artists and attendants. I was blown away by the image quality. Also, people weren't as intimidated by the smaller camera which allowed me to capture more natural shots. More people were more likely to stop and pose than ask, "Who are you shooting for?"
NC: Have you ever been met with apprehension or resistance from a client when shooting with the Mini instead of a "full-frame" camera?
GS: [laughing] When you're a creative professional , your job is all about communicating an idea It's about being able to meet deadlines and communicating the idea that your client or art director has envisioned.
You have to be upfront with your clients; show them what you can do with your gear, make them feel comfortable with the quality of work you provide, and tell them upfront if they'd be comfortable with you shooting with your gear.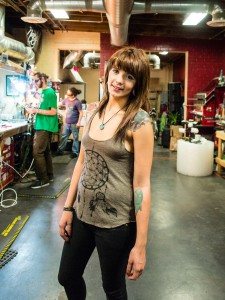 NC: So it's all about transparency?
GS: Of course, make them feel comfortable that you're capable of meeting and exceeding their expectations. After all it's their job that's on the line as well.
NC: Is there any truth to the belief that you need a "full-frame" camera in order to get professional results?
GS: That's just bullshit. Too many photographers are in a fear-driven business. They don't want to lose potential customers so they create the myth that you need 5DMarkII around your neck; they push the idea that you're not getting a "full-frame" image but in reality you are. If you're shooting M4/3s you're getting a full 4/3s frame.
With few exceptions, sports photography comes to mind, the PEN Mini the 45mm f/1.8 or 12mm f/2.0 lens will give you everything you need to create some beautiful shots.
There already are pros that are not just using M4/3s, but with even smaller cameras. (Giulio mentioned of a recent Champion print ad campaign) Guys like Terry Richardson have been shooting fashion spreads with a GF1, no one every questions it because he's a proven photographer.
Editor's Note: Giulio breaks down overcoming the fears and myths of shooting M4/3 on his site. You NEED to read it.
NC: So what will the future of photography look like? Are we getting hung up on something that will be the next standard?
GS: I think we're starting to see it in things like that Polaroid camera with Android built into it. I think that's where the future of photography is heading. We're moving away from desktops and big camera set ups. It's about shooting and sharing; it will give regular people a chance to really get into photography like never before.
Just look at the [M4/3]; these are powerful cameras that are actually affordable. For about $400 – $500 you get a powerful camera with plenty of lenses to choose from, the next step is packing that kind of power in phones or cameras that are designed to connect to the internet instantly.
The future of photography [as a medium] is being developed somewhere by a kid with an iPhone taking amazing shots on a limited device and sharing it on Instagram. It'll be the pros that will imitate it and then take credit for it, but [that kid] is where the future of photography is!
NC: Before we wrap up, are there any tips you can leave for our readers about how to step up their own photography game?
GS: The easiest way to get better is to shoot every day. Take your camera with you every and take pictures. Get familiar with your camera; whether it's an ELPH, a PEN, or a Hasselblad, the only way to know your camera is to use it. Once you've gotten used to it, learn the rules of photography and assign yourself a daily challenge. Once you know the rules break them.
But more importantly, make sure you're sharing your pictures. There are some great forums where you can get great CONSTRUCTIVE criticism and that will really expand your abilities as a photographer. You can't be afraid to post your work; listen to those that are out trying to help and ignore the trolls.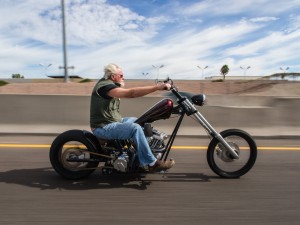 We couldn't say it better ourselves Giulio. You can view more of Giulio's work on his site, on Flickr, and of course on Instagram (gsciorio). You can check out some more of his shots below in our gallery and be sure to follow him on Twitter.