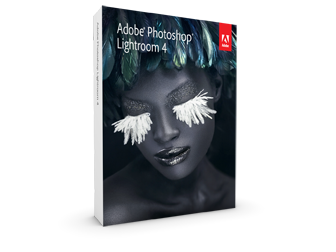 It seems like only yesterday we were enjoying Adobe's Lightroom 4 beta. It was a nice step up from iPhoto or Picasa in terms of file management and batch changes, and offered a range of image manipulation tools to satisfy everyone from photography noobs wanting to get their feet wet in more advance photography software to pro's that know just how to make those images more than snapshots.
The good news is that we now have an official release of Lightroom and the wealth of tools it offers including expanded movie/video support, photo book templates, and a new Map module that will help you organize pictures by location. You can pick up a copy today for $149 (full version) or $79 (upgrade from Lightroom 3). Check out the press release below for full details.
[toggle_simple title="Adobe Photoshop Lightroom 4 Officially Released" width="Width of toggle box"]
Innovative Shadow and Highlight Recovery and Enhanced Digital Photography Workflows Mark A Milestone Release
SAN JOSE, Calif. — March 6, 2012 — Adobe Systems Incorporated (Nasdaq:ADBE) today announced the availability of Adobe® Photoshop® Lightroom® 4 software for Mac OS and Windows. Lightroom is the essential digital photography workflow solution helping amateur and professional photographers quickly import, manage, enhance and showcase their images. First released as a public beta in January 2012, the final version of Lightroom 4 is now available for US$149 for the full version and US$79 for the upgrade, providing an incredible value for photographers. Lightroom 4 introduces refined technology for superior shadow and highlight processing, ability to create photo books, additional local adjustment controls, and enhanced video support.
"Feedback from our customers is invaluable in developing Lightroom and the real trick to a great release is to combine these insights with Adobe's unrivalled image processing innovation," said Winston Hendrickson, vice president products, Creative Media Solutions, Adobe. "Lightroom 4 is a stunning new release that will enhance photography workflows and help photographs stand out from the crowd."
New Features in Lightroom 4
Lightroom 4 is a major release, adding significant new capabilities and innovations. New adjustment controls maximize dynamic range from cameras, recovering exceptional shadow details and highlights. The software features new and improved auto adjustments to dynamically set values for exposure and contrast, and additional local adjustment controls including Noise Reduction, Moire and White Balance.
Lightroom 4 provides photographers the tools to create beautiful photo books with text controls and a variety of easy-to-use templates, as well as a direct link for photo book creation from within the new Book module. A new intuitive Map module displays images already assigned a location, provides location tagging and reverse geo-tagging controls and saved locations for easy assignment of a photographer's common locations.
Now, native video support gives photographers the capability to play, trim and extract frames from video clips shot on DSLRs, point-and-shoot cameras and smartphones. Video-specific presets and many standard Lightroom image adjustment controls can be applied to video clips, and adjusted videos can be exported as a H.264 file or published directly to Facebook or Flickr*.
In the Develop module, presets fully utilize new processing technology and the addition of soft proofing helps photographers tune images in a destination color space to ensure content looks its best. In addition, customers can now email images directly from Lightroom using an email account of their choice.
Pricing and Availability
Adobe Photoshop Lightroom 4 is now available for Mac and Windows at www.adobe.com/store. The estimated street price is US$149 for new users or US$79 for upgrades. For more detailed information about product features, upgrade policies, pricing and language versions, please visit www.adobe.com/go/lightroom.[/toggle_simple]