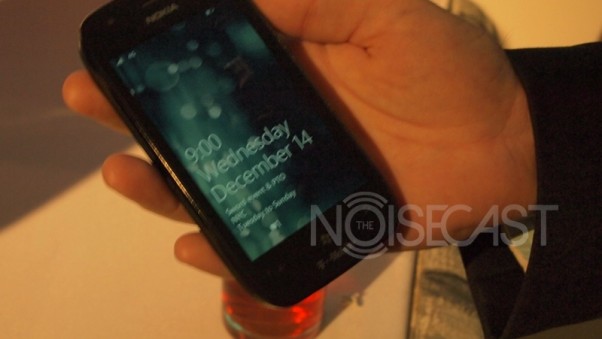 Earlier this month, Nokia and T-Mobile made their official announcement for the Nokia Lumia 710. With a release date of January 11th, the Lumia 710 will be the first Windows Phone 7 device from Nokia available in the US. Though many folks have come out to criticize Nokia for some glaring omissions in their first two proper smartphones in the US (myself included), I'm not quite ready to call it a failure by any stretch.
Once the internet got wind of Nokia's strategy, codenamed "Rolling Thunder," there were more than a few disappointed tweets. It was a resounding "meh," with many shouting in comment forums that Nokia was blowing their chance to make an impression on the U.S. mobile phone market. I'm going to argue the opposite: Nokia has made right move to introduce the Lumia 710 as a gateway phone to consumers that have been on the fence about buying a smartphone.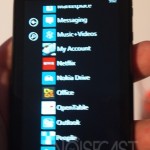 According to a Nokia rep, the Lumia 710 has been positioned to appeal to a potential 150 million cellphone subscribers that have not entered the smartphone market. That's a huge chunk of people that are on the fence and are looking for reason to start blowing up your Facebook feeds. Sure, tech geeks and Nokia fanboys (guilty and guilty) want a N9 running WP7, but if we're ever to see WP7 compete on the same level as Android and iOS you'll need phones available at all price points on all carriers (Android does) and  they need to have a sleek build quality like an iPhone.
The Lumia 710 offers Nokia a chance to get their foot in the door and be seen as more than "the brick that was my first cellphone." It's been about a year since Nokia announced that they ceased development of the MeeGo platform. In one year Nokia did what RIM can't seem to figure out – rethink think their strategy and bring a new, exciting handset to market.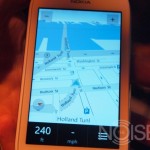 The phone itself is a lot more than just a "cheap smartphone." The textured battery cover brings to mind the HTC Sensation, without the cheap plastic-y feel of the top half. Normally the rubberized backs of phones can feel too sticky but the phone easily slides in and out of your pocket, and the overall size of the phone feels natural. Slightly larger than my Motorola DEFY/significantly smaller than the HTC Sensation; the phone lives comfortably in the Goldie Locks zone of handsets where you could send a text/tweet/Facebook update with one hand and not over stretch your thumb.
Also, the internals on this phone don't exactly belong in a phone that will only cost you $50 on contract either. Powering the Lumia 710 is the same 1.4GHz snapdragon processor found in its more attractive cousin the Lumia 800. The 512MB of RAM kept switching between apps and menus speedy and responsive. In all honesty, it was quite zippy.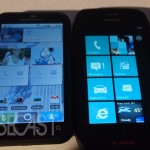 Complimenting the internals is the 3.7" ClearBlack display. Though at first I wasn't convinced that it would provide a noticeable difference, the ClearBlack display made my poor DEFY look very, very shabby. Colors seemed to pop right off the screen and blacks were vibrant and not washed out (or worse bluish in color). It's definitely not the kind of quality screen you'd find in a budget phone from any manufacturer on any platform.
If you know someone that's looking to upgrade from a dumbphone or didn't find their Android experience to be a fulfilling one and are on T-Mobile, you should probably recommend the Lumia 710. Again, it will be available on January 11th, for $49.99 with a two-year contract ($349.99 off-contract) and is easily the best budget phone out now.
Nokia has a second chance to wow the more tech savvy among us, though we may not find the Lumia 710 to be the flagship phone that we're hoping for, just remember that CES is right around the corner. If "Rolling Thunder" is truly to have the intended effect, be prepared to see a couple of more options from our friends in Espoo.
Check out some more pictures of the Nokia Lumia 710 in our gallery below.