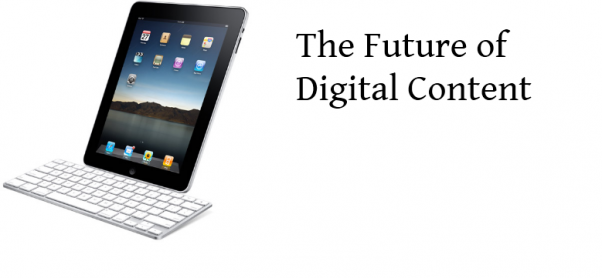 Tablets in the pre-iPad world were nothing like they are today. They were bulky, had short battery life, and usually ran XP or a custom Linux distro. Then came the iPad and, like the iPod and iPhone before, it accelerated the market beyond what was thought possible. A new study by Journalism.org has some (possibly) surprising revelations about who uses tablets.
According to the study, 11% of U.S. adults own a tablet and 77% of them use it on a daily basis, with 53% of them getting their daily news from it. 11% may not be a huge number, but considering the fact that the market was (re-)established 18 months ago, that's pretty awesome. Of those daily users, they spend an average of one hour and 35 minutes on their tablets every day. That's beyond replacing the newspaper. The tablet is taking over the role of the desktop or laptop for browsing, a little at a time. In fact, 33% of users said that they used different news sources than they would on their laptop or desktop. (I guess the Noisecast needs an iPad app)
However, getting the news isn't the only thing that tablets are excelling at; email (54% of tablet users use this function), social networking (39%), gaming (30%), reading books (17%) and watching videos (13%) are popular ways to kill time on their shiny new toys.
What do all these numbers show? That the tablet market is an important one to conquer if you want to provide information. While the number of users is small, 30% say they now spend more time getting news than before they owned a tablet, with 42% of them reading long-form articles, like the ones that Agrippa likes to write. Yet apps aren't the main source of news. Only 21% use apps over the browser for their news. That means that tablet-optimized web pages are becoming much more important. If your page looks ugly, no one will read it.
The survey also said that free (or ad supported) content is the way to go: only 14% pay for access to digital media, and 23% use their hard-copy subscription to get access to digital information. Word of mouth is the best way to get noticed, with 85% discussing content that they'd discovered on their tablet, and 41% spreading the word via social media. The main complaint about content was lack of Flash support, which should be nullified by a properly optimized website.
One of the more interesting data sets is about the users themselves: Over half are college graduates and make more than $75,000 a year with 62% being employed full-time, and the majority of users are over 30. That's not the typical hipster-with-an-iPad-living-off-of-a-trust-fund that I had previously imagined. The widespread acceptance by older, educated users will help push the market further. These are the people who get jealous of others' toys, and have the means to catch up.
There was no mention as to what brand of tablet the survey-takers used, but it's a well known fact that the iPad continues to dominate the market. When the Kindle Fire hits next month, these demographics might shift, but they'll also serve to increase the percentages of tablet-based consumption. So get ready, internet, the tablets are coming.