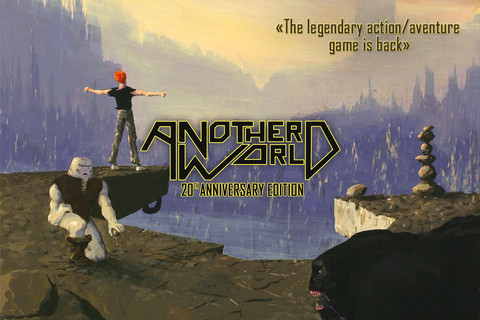 Who says there isn't anything worth playing on your iOS device? For those uninitiated or born after 1998, Out of This World was one of the hardest games I ever played in my life. It was a side-scroller, puzzle, action/adventure game all rolled in one. One of the things that made this game a standout in its day was the lack of a heads-up display and cinematic approach to moving the story forward; both features that are ubiquitous in video games today.
The iOS version of the game gets a nice visual upgrade without straying from the original's minimalist aesthetics. In 1991 this game was gorgeous by being understated, the 20th Anniversary Edition brings that beauty to a generation that may be overly (wrongly) obsessed with textures and frame-rates. Simply put, this game is a beauty. From IGN's review of the game, it appears that Out of This World will be making generous use of swipe and tap commands on the iPad but will also feature a more traditional on-screen D-pad option.
Check some game play footage below (via TouchArcade) and be sure to click that iTunes link below to enjoy this stellar game.
Hat tip to StyxaT