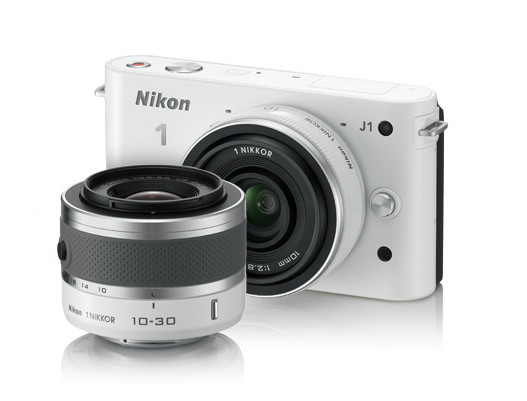 Just in case you missed it, yesterday (in the very early hours of the morning) Nikon announced their oft rumored J1 and V1 mirror-less interchangeable lens system cameras. In case you couldn't tell by the photo above, the footprint for each is roughly the size of your typical point-and-shoot (without the lens) and promises to provide better than point-and-shoot quality shots.
The J1 is the entry level spec-ed 10-megapixel shooter with an AF CMOS sensor, ISO 100-3200, full HD video recording, 3-inch display, and a 10-30mm "pancake" kit lens. What ultimately separates the J1 from a vast majority of similarly spec-ed point-and-shoot cameras is the ability to expand performance by swapping out lenses. The V1 shares specs with the J1 but offers even more expansion via its to mounted multi-accessory port – for boom mics, additional lighting, or a GPS unit.
Nikon's 1 family of cameras are something of an anomaly at the moment; they don't offer much in terms of specs that would appeal to more seasoned photographers but are priced comfortably below their DSLR offerings to possibly draw the attention of consumers who are looking for a camera with more bite than a super zoom point-and-shoot without spending $1,000. The J1 in its, uh, colorful palate (no really they are going to sell a pink camera) clearly is aimed at impressing casual photographers but at $650 its starting price may be a bit steep considering there are contenders out there (like the Olympus E-PM1) which seem to offer more in terms of functionality and availability of lenses and support. Still I'll reserve my judgement until we can get some hands on time with the either unit.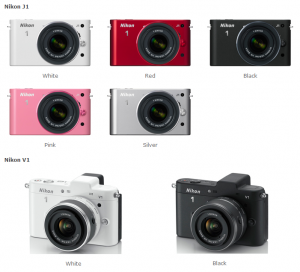 See some sample pictures here and here; fair bit warning the average size on any of the Nikon images is roughly 4MB each!