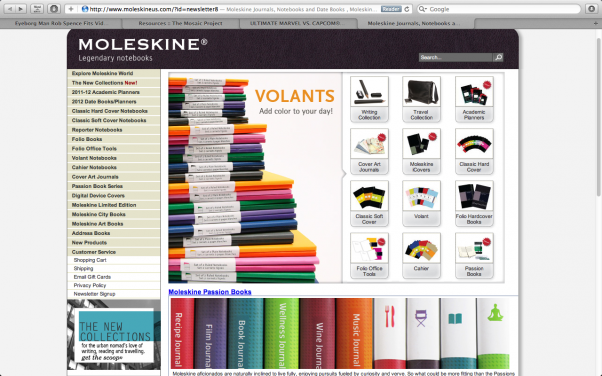 One of the problems with loving Moleskine wares is that there are relatively few places where you can get your fix. Sure you can visit your local Barnes & Noble for simple notebooks, pads and the occasional cover for your Nook (convenient eh?), but often times the selection is very limited and if it wasn't in stock; well you'll just have to wait or go somewhere else.
Remember back when we reviewed the laptop case from Moleskine's travel collection? One of the problems with the case was that originally it was only available in very select shops (in New York, Bloomingdale's was the only place where you could get any of the items in the Travel Collection); now with the addition of the US store the Travel Collection is available to anyone with an internet connection.
So have at it Noisecasters!