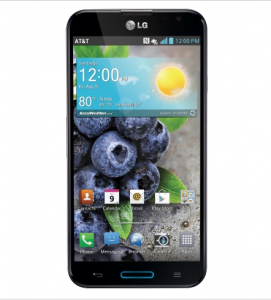 About a year ago I moved and subsequently switched over to AT&T which, by all accounts, has better coverage in my new area. After considering all of my options, I went with the HTC Vivid as I had been using a Blackberry Storm II over on Verizon. The point being, since I succumbed to the siren call of the cell phone around ten years ago, I have been moving up the food chain of smart phones with an ever increasing pace even though I am definitely not a techie. A stolen Vivid and a replacement that developed a bad antenna later, I found myself back at AT&T looking at phones with an early free upgrade in hand.
I love AT&T.
Staring at the wall of phones, one immediately caught my eye. Its giant screen won me over despite the sales pitch which was nowhere near applicable. The LG Optimus G Pro was made to compete directly with the Samsung Galaxy Note II, same size and similar specs, with some key differences. Never used a Note so I cannot really compare, I will give you my impressions of the G Pro and a couple of spec comparisons though.
First off, the screen is 5.5" (13.97cm) with a 1080p resolution. Everything from Facebook to Instagram to videos is clear as a bell ring through the morning air. This is the biggest difference, the Note II has the same size screen but only has a 720p resolution.The size of the screen does make these two a little bit bigger than nearly every other phone out there, but, honestly, I adapted quickly and the slimline design of the G Pro makes this an extremely lightweight phone.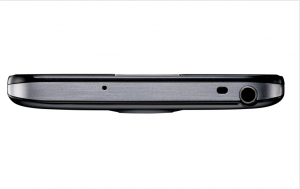 The other features the G Pro dominates in are the cameras. Its rear facing lens is 13mp and the front facing one 2.1mp. The Note II, on the other hand, has only a 8mp rear facing and 1.9mp front facing set. This may not be a deal breaker for everyone, but if you need the resolution the G Pro has it.The tech is out there for these companies to use, for me it is a sign of quality LG went with the higher count rather than save money on parts.
The rear camera is the first of my 'cons'. As you can see from the side views, it sticks out of the back of the phone more than a little. It is designed well, beautifully in fact, but when I am putting my phone down face up every time, I cringe because it is sitting on the camera. It is recessed enough to not be a problem, but I am a clumsy sort so it worried me.
The LG Optimus G Pro is a hand held computer, no doubt about it. It has a Qualcomm Snapdragon 600 Processor with 1.7Ghz Quad-Core CPUs and 2 GB RAM. If you love your apps and/or your music, there is a ton of space with its 32GB memory, plus, the microSD slot will support up to 64GB. Honestly, as long as it runs, runs well and what I need it to, I could care less about these numbers.
The main power consumption is the screen, but if I dim it with the power/lock button, none of the apps I use will deplete the battery any time soon. There is a menu option that shows you at a glance what uses power and how much so you can adjust if you need to extend your battery time. There is even an option to turn on a 'battery saver' function at different levels of depletion if you will be away from a recharging source but still want your phone usable when you need it.
Which brings me to the menus, navigation is very easy and intuitive. I do not read the instructions, for anything really, out of the gate, but, since I am familiar with the operation of the android system, I was able to personalize the G Pro in no time at all.
A couple of stray items, the Wifi antenna has better reception than I had with the Vivid and the best recharging is done with the adapter and plug included with the phone.
The one other feature I will mention is the one pitched to me in the store, you can configure the G Pro as a Universal Remote. Why? I have no idea and, since I run everything on my computer, this is completely useless to me.I have barely scratched the surface on this phone's features, there are many, many more. You can check them out on LG's website. Among them, panoramic pictures, video conferencing and video editing, just to name a few.
All in all, I am impressed with the LG Optimus G Pro. The giant screen and its incredible power make this feel expansive and easily a true hand held computer.
The one caveat I will make is this, the entire front of this phone is the touchscreen and, for instance, ahem, if you drop it and it hits something just right it can crack the glass. I can say despite this happening, in the lower right corner not in the middle of the screen, everything is still usable with no loss of function. I definitely recommend either a folio or hard case and screen protector for this phone.
If you own one of these awesome phones or a Samsung Note II let us know what you think below!