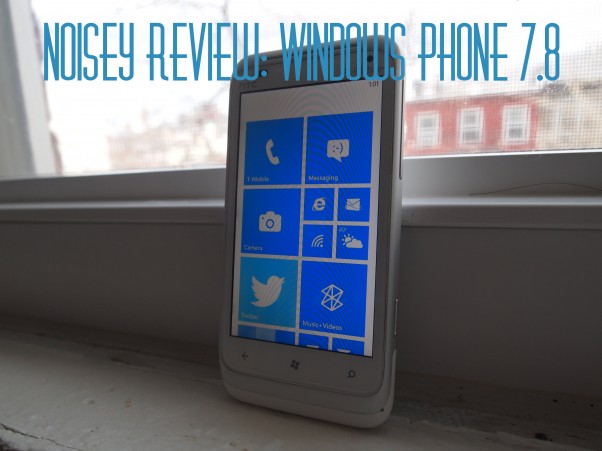 Early in 2012 Microsoft broke many hearts when they announced that current Windows Phone 7 users would not be able to upgrade to the new hotness, Windows Phone 8. As a consolation prize, the Windows Phone faithful would get an update, version 7.8, that would bring some of Windows Phone 8's features like the new start screen, Bing wallpapers, and more color themes. Many, this author included, felt they were getting the short end of the stick.
To make matters worse, Microsoft left it up to manufacturers and carriers to decide whether they would push this update at all. As Android users are all too familiar, this meant that there are tons of people not getting this update. My phone, an HTC Radar 4G on T-Mobile USA, was left in limbo by both HTC and T-Mobile with the standard "we're not looking into updates at this time" response.
Thankfully there are many in the Windows Phone community that aren't taking this lying down and the necessary files for the update are obtainable and installable on just about any Windows Phone 7 device. As a full-time dad with no time to spare this is not really ideal, so in comes the Seven-Eighter tool by Windows Phone Hacker. This tool allows you to force the 7.8 update (and previous updates as necessary) on to your Windows Phone 7 phone. And it is thanks to this tool that I can personally share my experience with Windows Phone 7.8.
The most obvious new feature is the updated Windows Phone 8-like start screen. I was skeptical at first, and thought this was no big deal. I'm happy to say that I was totally wrong about this. The different sized tiles add function to the start screen and allow you to more easily access apps and info without having to dig through the app list. I now have all of my email accounts on my start screen in an area that takes up just 1 1/2 tiles, where before this would have taken up 6 whole tiles. Another nice touch was the fact that a tile's location can be switched with the one/ones next to it rather than being forced to start a new row with the first app, moving the app you want to switch places with to the new row, place the first app where you want it and then put second app in the place of the first. This is all nothing new to Windows Phone 8 users but to us outdated folks this is simply amazing. Maybe I'm easily impressed but this has certainly made me feel more productive.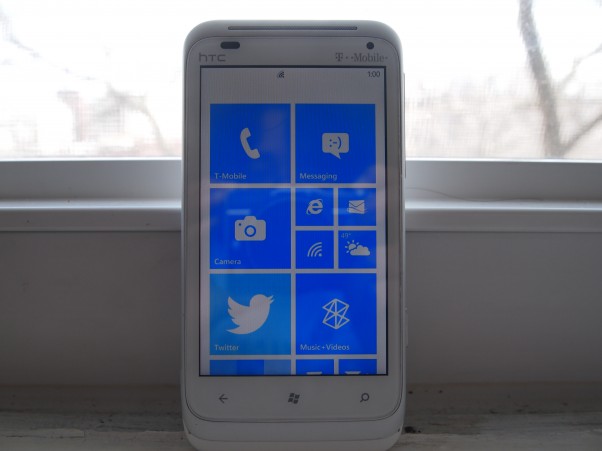 It's also fortunate that many developers are still actively supporting the Windows Phone 7 community. Apps ranging from small developers like Rowi and Note+ to big-name developers like Twitter have updated their app tiles to look good at the smaller/larger tile sizes. So, in some way you're not missing out too much  if you're stuck on a contract with a Windows Phone 7 device. Thanks to the dedicated developer community, the 7.8 update should make waiting the extra year or so to upgrade much easier.
The other major feature, at least for this user, is the additional color themes. I never felt the original colors looked "right", but new colors like cobalt and indigo look absolutely gorgeous. There are even improvements to older colors like red and teal. For some reason they just look better than on 7.5. Perhaps the larger tiles emphasize the colors a bit more. Unfortunately if you're like me and liked mango, you're out of luck but amber is close enough, if not better. Also, on the topic of customization, is the new Bing wallpaper. This allows you to use the daily Bing photo as your wallpaper. If you love these photos as much as I do, this is pretty neat. These new color themes coupled with the Bing wallpaper should keep you from getting bored for a while.
There is some bad news though. The biggest is that Internet Explorer has not been updated, so if you use mobile versions of sites like Facebook or Google+, it still looks like you're browsing on a Symbian device. Also, setting your camera roll to sync with SkyDrive still keeps photos at low resolution and there is no option to upload full resolution photos when syncing. There are apps that allow you to do this, but still, it sucks that SkyDrive is such an awesome service and its functionality is crippled by Microsoft on their own operating system. Speaking of photos, you still can't "favorite" videos that you have on your Camera Roll. Also, there are no improvements to the lock screen, if you care about that sort of thing. And there is still no frickin' way to take screenshots.
All in all the Windows Phone 7.8 update is actually pretty great. Over the week that I've had the update I've had no crashes or lag whatsoever. Battery life seems to be just as good as ever. The updates to the start screen in particular make you feel like you have a brand new phone. Coupled with continued developer support for Windows Phone 7, and hardware improvements aside (better cameras and screens, please), the need to get a Windows Phone 8 device seems a lot less imperative than before the update. So I can just sit around with my phone until Nokia releases a 4.3″ 720P Windows Phone 8 device.