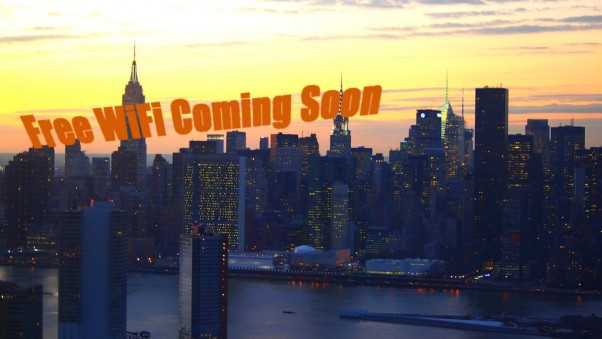 New York City is my home and I wouldn't live anywhere else in the world. As a city, New York is making big strides in being home to hundreds of new web-based startups, but at the same time we're not really a "wired" city. Many private businesses offer free WiFi for their patrons, local cable companies (Xfinity, Cablevision, and Time Warner) offer free WiFi to their customers but their coverage is spotty – and that's being generous. Now Google announced it's plans to offer free public WiFi if you happen to be in their neck of the woods.
That's right, if you find yourself in the Chelsea section of Manhattan you may soon see free public WiFi that isn't some kind of troll or scam. Google will be rolling out their free service covering Gansevoort Street north to West 19th Street and from 8th Avenue west to the West Side Highway. With this particularly section of the city becoming inhabited more and more by internet startups and technology focused companies, the Google sponsored WiFi is truly a sign of the times and the changing economic makeup of the city.
Sure, this is a very small step in creating a more wired/wireless New York but hopefully this will get the ball rolling and create a renewed interest from other companies. On a more personal note, this blogger will be quite happy to bum some internetz when in the area.