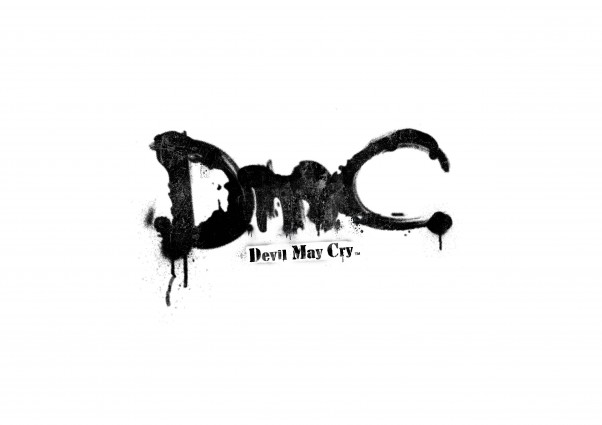 It's been over a decade since Capcom released their iconic run-and-gun/slash smash hit, Devil May Cry so it's about time that there was a major shake up to the franchise. When the initial character designs were released by Capcom, we weren't exactly enthused by the direction they seem to be taking Dante – a much younger, very "emo" looking teen/young adult, that curses up a storm. It seemed as if Capcom and Ninja Theory was determined to take Dante and the Devil May Cry to "hip" new heights. But after getting some hands on time have they changed our minds? (The following test notes are for the PS3 version of DMC.)

The basic way of playing DMC is very familiar to Devil May Cry vets – run, slash, shoot, repeat. It's a simple formula that translates well and (above all else) remains fun without getting too repetitive. The control layout remains the same as it has throughout the series' history and there's plenty of room for customization to fit your style of play. Familiar enough to appease the vets, lots of new tweaks, including new weapons, to mix it up evenly for vets and newbies alike.
First things first, I still don't necessarily like the reboot's premise: a young Dante in a contemporary urban setting learning that his twin brother is alive and leading a resistance against demons hiding in plain sight. It's angst-y to fault but then again, this is just a very small taste of the story – we can't pass any informed judgement just yet. That said, the character design and environments are growing on us. It's trippy, dark, and atmospheric – the tone is Hell on Earth and the overall look of the game delivers. If this is what we're in for, we're ready to ride that highway to Hell.
The game is fairly well balanced in terms of difficulty "Human" or easy is perfect for those that want to button-mash through the story where as "Son of Sparda" (aka hard til you're fully frustrated) will test your mettle. Anyone can make a button-mashing action game but Capcom seems to deliver a fairly complete experience in the demo. Let's hope it's consistent throughout the final product.
DMC is scheduled for a January 15, 2013 launch date and is available for pre-order through all the usual suspects; you can download the playable demo in the PlayStation Store or on XBox Live for free (PS3 version required roughly 1.6GB). We're still not thrilled about the look of teenage/emo Dante, but based on our time with the demo we're willing to give it a shot.
DMC Playable Demo Trailer (Official):