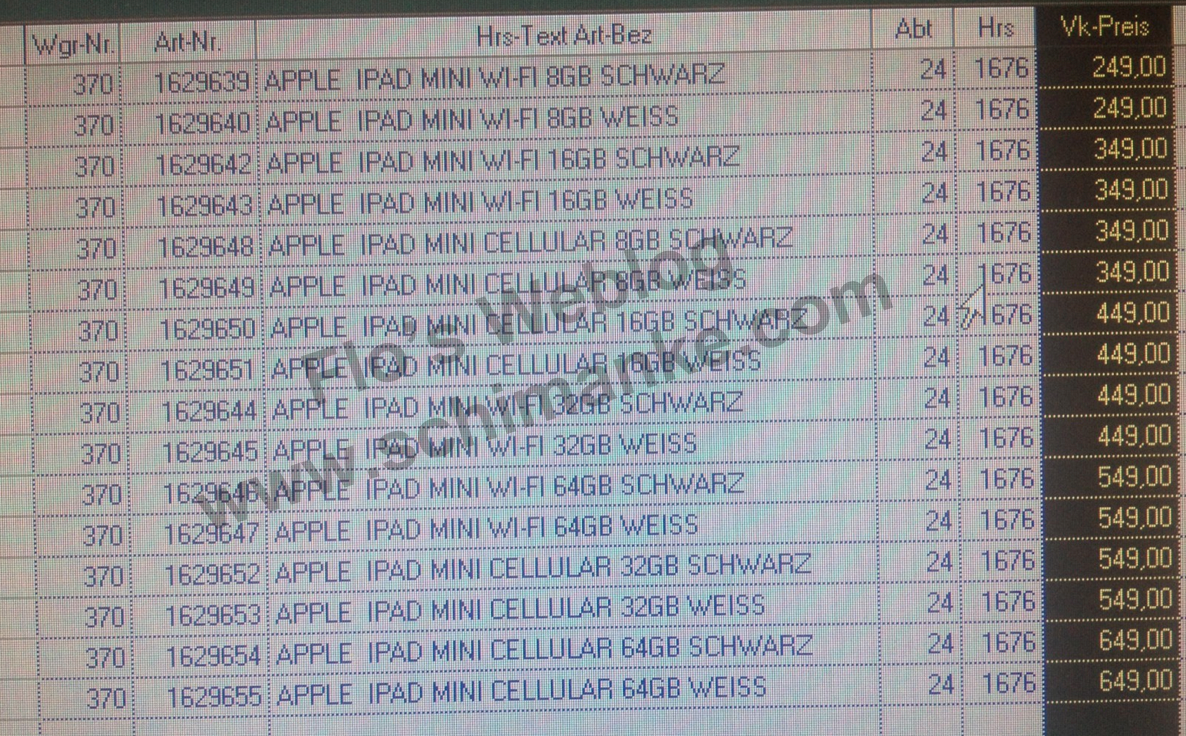 The rumors have been swirling since the first Google Nexus 7 was announced and as we get closer to (or not) the official announcement of a smaller iPad, Cult of Mac is reporting on a leak detailing the full lineup of 7.8-inch iPad Minis including their relative pricing structure. Spoiler alert: Things are gonna get a whole lot harder for Android and Windows 8 tablets.
The smaller of the reveals according to the CoM's source is the price: an 8GB iPad Mini (WiFi only) will start at $249, $50 more than the new Nexus 7. The bigger piece of the news are the purported prices and models. CoM also reports that you'll be able to choose up to a 64GB iPad Mini with a "cellular" option. Citing a previous legal spat over the iPads "4G" capabilities abroad, the New iPad was downgraded to WiFi + 3G as part of their settlement. The WiFi + Cellular (32GB and 64GB options) do seem to imply that at least in the US and Canada, we can expect these to be LTE options.
So now that we know just about every rumored detailed of the iPad Mini, are you impressed by the prices? Still think the "Apple Tax" too rich for your blood? Regretting getting a Nexus 7? Let us know in the comments.