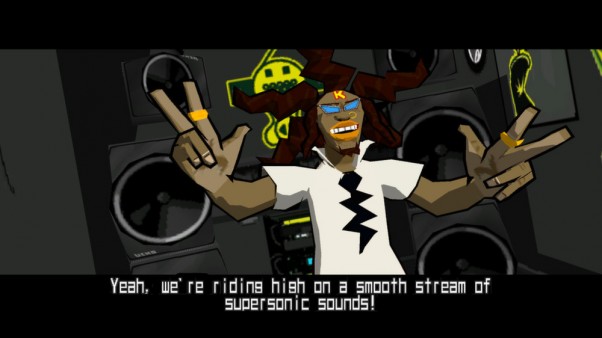 We've talked about this in the past, and now the day is here; Sega's greatest Dreamcast title, Jet Set Radio, has skated into our hearts onto Steam for your game playing pleasure. Best of all, Jet Set Radio doesn't require a gaming monster or much scratch – it'll only set you back $10.
Jet Set Radio revolutionized its generation of titles with its cell-shaded animation style and semi-open world that allowed players to choose their path. It was more Mega Man 2 than GTA in terms of its approach to pick-your-own-path Action video games, but it was fresh for its day.
If you're buying on Steam it's (sadly) PC only and requires a minimum 1GB RAM, 1GHz P4 or AMD Athlon processor, and WinXP. Yeah, chances are you could probably run this on your computer at work (though if you chose to install it on that computer we can't be held responsible for your lack of judgement) and kill some of those 40 hours per week.