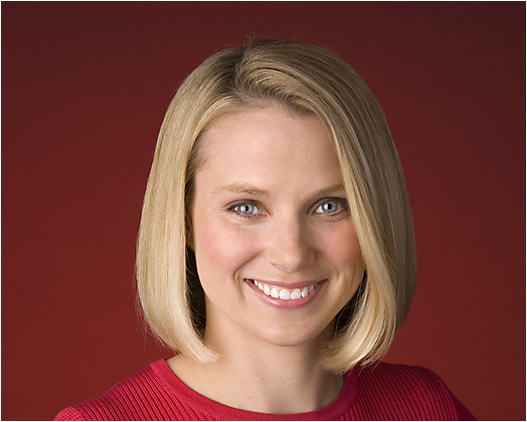 In some technologically relevant WTF News, Yahoo has announced their new President and CEO. It's honestly befuddling that Yahoo was able to snatch away the kind of top talent that Mayer brings to the table, but sure enough, the New York Times' Dealbook blog confirmed the out-of-left-field appointment.
While at Google, Mayer was responsible for User Experience on Search and Google News, GMail, Google Images and was later tapped to head up Google's local and location products. Recently, Mayer had been tapped by Wal-Mart to be one of two women on their 16 person Board.
Mayer definitely has her work cut out for her at the once powerful Yahoo. As pointed out by the Times, things haven't fared well for Yahoo's CEOs over the last decade; or as they put it, "the revolving door corner office." Either way, well see what's next for both Mayer and Yahoo.