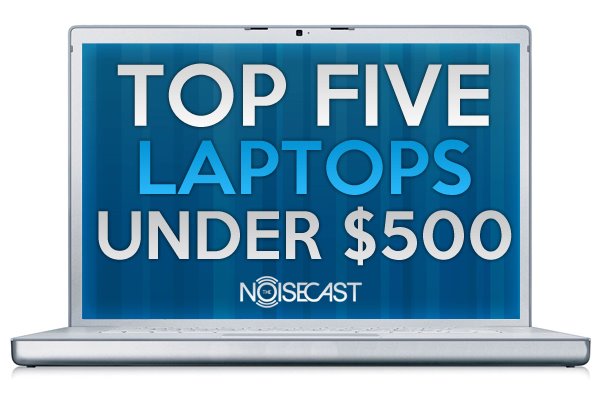 Recently a friend asked, "What's the best laptop I can buy under $500?" It's a tough question to answer really and to be quite honest; the short answer is, save at least another $500-$700. But I wouldn't be much help if that's all that was said, so it got us thinking how much computer does $500 get you?
Netbooks & Ultra-portables
If you're looking to go cheap often times the place most big box stores will point you to is their netbook selection. Here you'll various models of plastic, with tiny screens, Chiclet keyboards, and various spec-sheet fluff; but is there anything worth buying?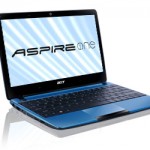 You could go oh-so wrong if you're going to spend less than $350 on a laptop, you'll be sacrificing build quality, performance, features, and often times find yourself on the extreme low/outdated end of the tech curve when doing so; the Aspire One 722 seems to be happily in the Goldie Locks zone of cheap and useful. Weighing in at just over 3lbs, the 11.6" netbook has a respectable 2GB RAM, multi-format card reader, and a multi-gesture trackpad. Sadly, to save a few bucks, you'll be sacrificing some storage space; the Aspire One comes with a 250GB HDD.
For $330, it's not the ugliest thing of the bunch as it sports a respectable design aesthetic. Again, the key word here is "respectable."
SONY doesn't call their Y-series netbook a netbook, no sir; you're looking at an "ultra-portable" here! Sarcasm aside, the Y-series is a bit pricier at $450 and is, again, a respectable piece of kit. Like the Aspire One, the SONY Y-Series sports an 11.6" display, 2GB of RAM, and HDMI out, but instead of offering a plethora of card formats, Sony trims the fat by offering an SD/MMS Duo card reader. The extra hundred dollars you spend however go to overall build quality, better looks, and a slight weight reduction.
If you're into a more grown-up look for your laptops, the Lenovo x120 will be more up your alley. The x120 is a solid competitor in the cheap netbook/ultraportable space, offering 2GB of RAM, a spill resistant keyboard (coffee can be your enemy sometimes), a 320GB HD, and a 4-in-1 card reader; you'd be hard pressed to find a better 11" machine.
With that, we're done with the little guys. On to the not-as-little guys.
Bigger Brothers
Sure, the biggest appeal to Netbooks and "Ultraportables" is their smaller footprint and lower weight, but for those of us with meatier hands and require more screen real estate, a netbook simply won't do.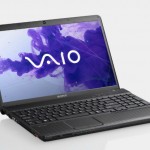 So what we have here is a 14-inch laptop that starts at $460. You'll be swapping out that anemic AMD processor for a (slightly less anemic) Intel B960. A $50 upgrade will bump that up to a Core i3 with 4GB of RAM and keep us slight over budget at $510. Also of note, the E-Series laptops offer more customization options, like an NVidia video card upgrade for up to a Gig of dedicated video memory.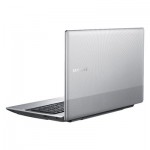 This one's a stunner! Easily the best in our 5 under $500, this awkwardly named piece of kit makes me want to consider buying a Windows laptop again. With a Core i3 processor and 4GB of RAM at its base configuration, you can't buy more laptop within our $500 (flexible) cap. As with all the previous models shown, the RV511-A01 comes with 3 USB ports, HDMI out, and a 15.6" widescreen display.
Some takeaways are the heft (the heaviest of all at 5.29lbs) and the lack of discrete graphics does mean it will fall short of being capable of playing AAA PC games but then again, this really isn't the price point for that kind of machine. Still despite some of its shortfalls, this is quite possibly the best bang for your buck at a decent $450 price tag. There's a reason why this laptop got an Editor's Choice Award from Laptop Magazine.
Yes, this had to be done
If you're extra picky and think that none of the above will do, or if you have a spot in your heart for beautifully designed white laptops, a quick search on Craigslist (NY) turned up various configurations of 2008-2010 MacBooks under $500. That said, you are buying used and you never know the true condition or the care (or lack thereof) that the previous owner took with their laptop, but it's still an option.
So if you're in the market for a budget, secondary, or emergency replacement laptop with only a few Benjamins to spare, you can't go wrong with the list above. Though if you feel we may have missed one, be sure to put your favorite down in the comments.