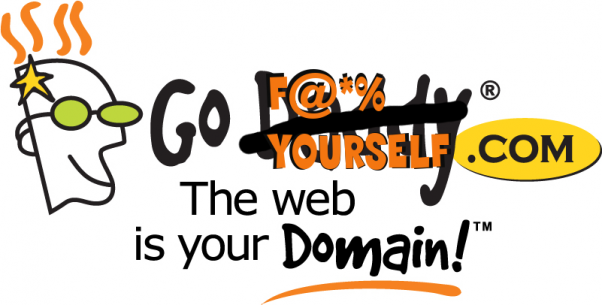 Did you recently do what Wikipedia and other large sites recently did and leave GoDaddy as their domain registrar? Well chances are that GoDaddy doesn't want to let you go so easy. According to various reports, domain registrar NameCheap has been stonewalled by GoDaddy in hopes of making the switch a serious problem for their former customers.
According to a CNET report, NameCheap has accused GoDaddy of failing to provide complete WhoIs information, delaying the transfer process for many former GoDaddy customers. The move, if true, is a direct violation of established ICANN rules – a move that is by definition anti-competitive and should probably warrant legal intervention.
As expected, GoDaddy has denied any wrong-doing on their part and chalk it up to NameCheap simply not calling them about problems in getting the complete information. In a statement to CNET, GoDaddy had this to say,
Namecheap posted their accusations in a blog, but to the best our of knowledge, has yet to contact Go Daddy directly, which would be common practice for situations like this. Normally, the fellow registrar would make a request for us to remove the normal rate limiting block which is a standard practice used by Go Daddy, and many other registrars, to rate limit Whois queries to combat WhoIs abuse.

Because some registrars (and other data gathering, analyzing and reporting entities) have legitimate need for heavy port 43 access, we routinely grant requests for expanded access per an SOP we've had in place for many years. Should we make contact with Namecheap, and learn they need similar access, we would treat that request similarly.

As a side note, we have seen some nefarious activity this weekend which came from non-registrar sources. But, that is not unusual for a holiday weekend, nor would it cause legitimate requests to be rejected. Nevertheless, we have now proactively removed the rate limit for Namecheap, as a courtesy, but it is important to point out, there still may be back-end IP addresses affiliated with Namecheap of which we are unaware. For complete resolution, we should be talking to each other — an effort we are initiating since they have not done so themselves."
Clearly this is all a misunderstanding and not GoDaddy being a bunch of douchey and anti-competitive scumbags that would support a draconian piece of legislation. Clearly.
Thanks for the tip Killahkazx
Editor's note: We try to be fair and level headed, but we also recommend that you grab pitchforks and ditch GoDaddy.