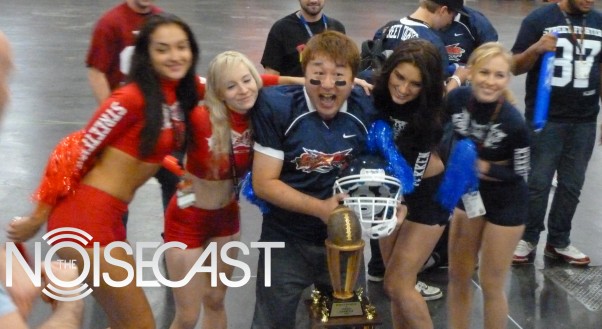 It was an epic battle for the ages, where man and gridiron meet for above all else, respect for their fans. In the blue corner we had Yoshinori Ono (Producer) representing for Team Street Fighter and Katsuhiro Harada (Executive Producer) representing for Team Tekken in a winner takes all football match at the Javits Center.
The environment was a frenzied stir with both sides' faithful convened in mass. It became clear that the winner here at New York Comic Con would walk away with the city's allegiance and bragging rights until the March release. It was a hard fought battle between the two factions but in the end Ono-san's leadership got the Street Fighters a last second victory over Harada and the Tekken squad.
Check out our gallery below and be ready to pick sides; get ready for the crossover battle decades in the making.