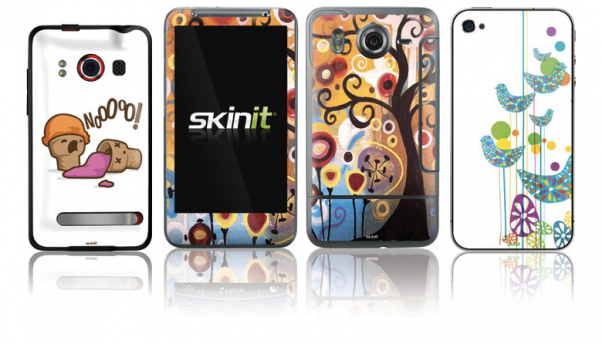 Don't you wish you could show off how artistic, witty and unique you are on your phone? Yea? Great!
Because for one day only, pay $15 and you'll get a $30 credit to spend on customizable phone skins or cases from the ever popular skinit.com.
Skinit device skins are the easy way to protect your electronics and personalize them at the same time by using a thin protective "skin" applied directly to the surface of your device.

Each skin is made from a flexible, super-strong, vinyl material from 3M™ that has been specially crafted to perfectly fit every corner, cutout and curve of your device – providing the ultimate in custom lightweight protection from everyday bumps, scuffs and scratches.

And best of all, when you're ready to change up your style it's easy, simply pull off your old skin and replace with a new one, no mess, no residue.
Take advantage of this offer by heading over to livingsocial.com now!