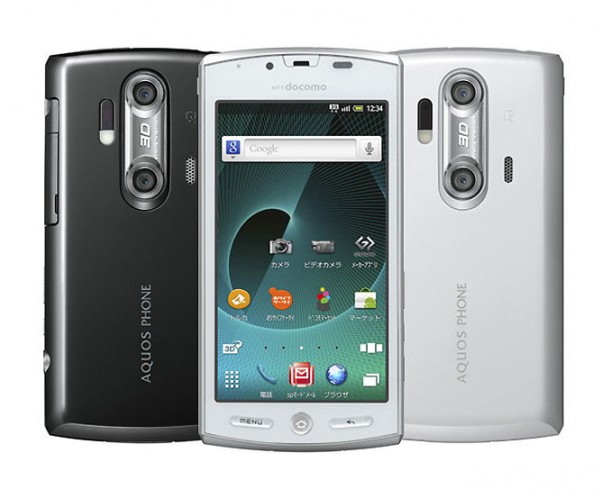 Not often do you encounter a smartphone that can go toe-to-toe with the latest models six months after it is released. A 1.4Ghz Qualcomm Snapdragon processor, a 4.2 inch qHD glasses-less 3D multitouch display, a pair of 8MP cameras capable of capturing images in 3D as well as 720p 3D video, 512MB RAM and Android 2.3 Gingerbread are nothing to scoff at by today's standards. Yet the Sharp Aquos SH-12C 3D has been living happily in the Land of the Rising Sun since May of this year, with the rest of the world looking on with puppy eyes. Well it turns out that Europe and some Asian markets will be getting this little beastie quite soon. Orange, the telecom subsidiary of France Télécom, has penned an agreement with Japan's NTT Docomo to bring the 3D Aquos smartphone to France on October 6 and eventually to other parts of Europe and some Asian markets.
What may be of underlying interest to this announcement is the fact that Sharp agreed to such a deal. Sharp has been doing quite well in Japan in terms of mobile sales. And by quite well I mean that they've been the top mobile handset supplier in Japan for five years straight and are steamrolling everyone else with a whopping 30% of Japan's handset market share. It's presence outside of Japan has been quite minimal though, with not much revenue being generated from mobile phones in other parts of the world. Sharp has shown that its phones definitely have the guts to make an impact in the western world. Could the agreement with Orange be the beginnings to a wider, more global roll-out? Is Sharp testing out the waters before diving in head first? Or is this just a one-time thing with Orange and Sharp is perfectly happy being the king of the hill in Japan?
Hat tip to StyxaT for the source!