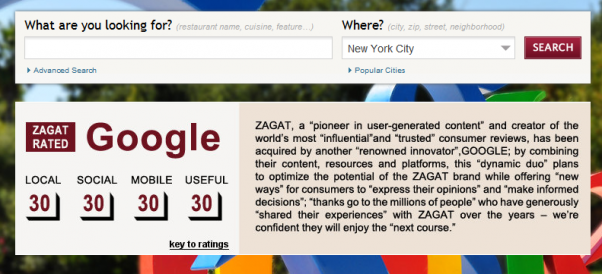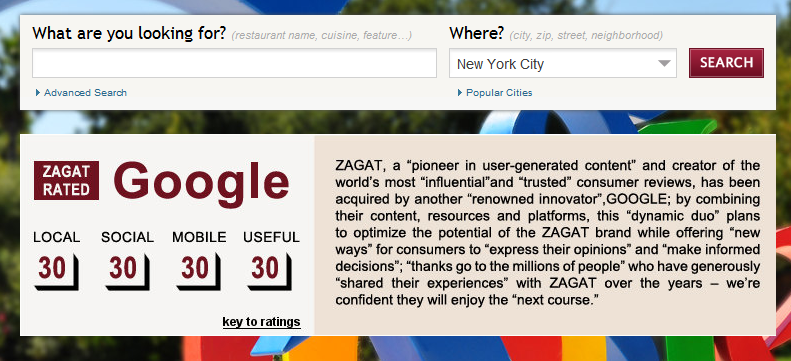 If you can't beat them, hire them! Google just announced via their blog that they will be acquiring Zagat, best known for being Yelp restaurant reviews and discovery. They're also known for using way too many unnecessary and confusing quotation marks in their blurb on the subject. But! Hey! This is great news!
Google is no stranger to the world of restaurant reviews. Google Places, which is bundled in the Google Maps suite, has its own review system, as well as aggregating reviews from other sources. This has actually been the source of some controversy, and in fact Google stopped embedding reviews from other sites just a couple months ago, in favor of merely linking to them.
It's unclear yet just how Google is going to incorporate not only Zagat's reviews but their recognizable review system. The post announcing the deal tells the story of how concise and clear the 30-point Zagat system is, so it doesn't sound like they plan on getting rid of it. It would, however, clash with Google's own, more traditional five-star system.
One also hopes that this acquisition might mean that those very reviews get opened to the public. It turns out the 30-point system is hidden behind a paywall. Member reviews are still openly available, but the Zagat review system is $25/year.