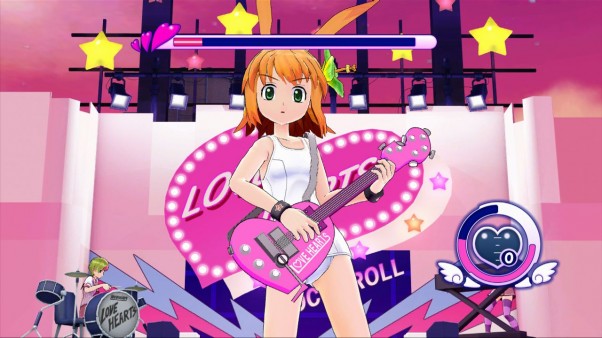 The image above hides something very unsettling behind the cutesy, saccharine-y sweet manga style animation. Though GalGun seems mostly harmless, Xbox 360 pervs players already know that this is a railgun game with a twist. The object of GalGun is to shoot high school girls with your pheromone gun and basically try to up skirt (literally) your way to a high score.
The private online play patch is there (What? You don't want your friends knowing you're playing GalGun? I wonder why.) as well as the camera patch that will prevent players from taking grossly low-angle shots of the girls in the game but also adds PlayStation Move capabilities, an additional character not available in the Xbox version as well as a new mode called "Doki Doki Carnival" (nope, I'm not even gonna try to find out what that's all about).
If GalGun is your cup of tea, it's expected for release Winter 2011 on the PlayStation 3 and is currently available on Xbox 360 right now. I promise not to judge.