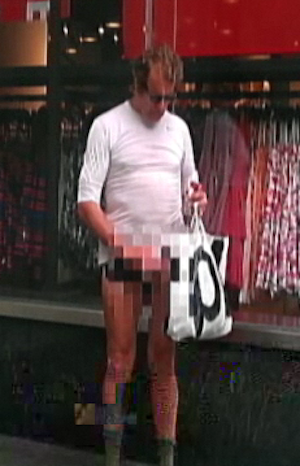 I want to apologize for this set of show notes. Steven, the adult, is gone for a bit and all is chaos. We were light on news but heavy on conversation. Today also marked the first visit by Tawnie, one of our blog staffers, on the podcast. Ron hosted this one and did a good job. Anyway, the show notes and links are after the jump, but you can listen to the episode now (it should hit your feeds in the next half hour).  
Podcast: Play in new window
Episode 36 Topic List
Date: 07/10/2011, Time: 8EST
Roster: Ron, Gonzo, Vitto, Kevlar, Tawnie
Google+ http://bit.ly/lEKOOj
Let's talk about the space shuttle!
Is Microsoft "gaming the patent system?" http://zd.net/rpFWNx
Facebook adds lame-ass video chat http://bit.ly/ne286W
Google kicks entire co.cc secondary domain from search results http://bit.ly/nGAnPW
Spotify: http://bit.ly/nygBT1 (Way to go, Eric!)
Flying Cars http://bit.ly/qhomC5
US claims control of all .net and .com domains, even if they're hosted outside the US http://bit.ly/rrk0tj
Do we call this a mini-iPad or a gimped iPhone http://cnet.co/pDvz5F
WTF:
Animated tattoo http://bit.ly/qdAjJH
Gorilla on Banana Violence. http://on.msnbc.com/oaIQ1g
North Dakota apparently isn't a state. http://bit.ly/nMkUn3
HOORAY
WHERE THE F*CK IS STEVEN WE'RE ALL GONNA DIE
HOW DO I BIT.LY
http://bit.ly/qdAjJH some naked dude
Naked dude in NYC: Thanks DJ underboob. http://bit.ly/o4fYAZ
WHY IS THERE NO #8????