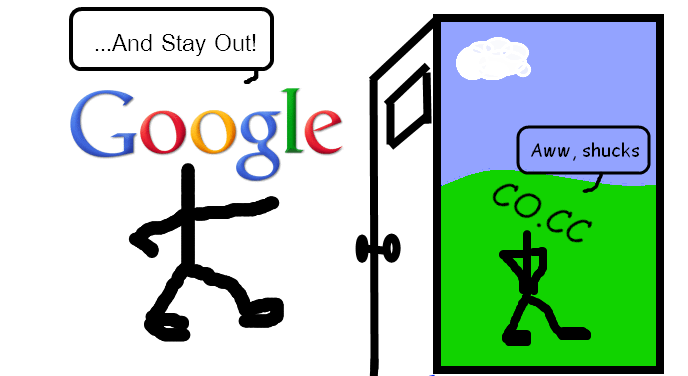 Google has decided that all 11 million + co.cc websites are "too spammy" as a whole, and thus has removed them from their search results. Even though as a "domain" it is larger than .org (8 million) or .uk (9.1 million) it is not a proper second level domain. Rather, it is closer to a "freehost" and is operated by a Korean company (co.cc).
Google's Spam Team's head Matt Cutts explains the decision on his Google+ stream "To help protect users we recently modified those [malware scanning] systems to identify bulk subdomain services which are being abused. In some severe cases our systems may now flag the whole bulk domain."
While this sucks for anyone who was trying to jump start a legitimate website on a free domain name, it's entirely logical, and since co.cc is not a proper domain, then Google is entirely in the right here. Protecting users against phishing and spam is in their best interest.