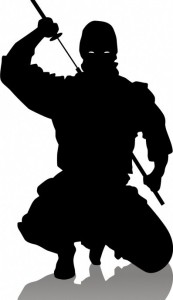 It's that time again. Brand new episode, brand new bag of tricks. Actually the same old bag of tricks, but you get the point. vitto is back from NYIAS (actually that happened a while ago but we haven't recorded in a bit). We also address Pittsburgh's Ninja epidemic. Look, let's get to this. You can listen to the episode right here and read the show notes after the jump. Words words.
Podcast: Play in new window
Episode 28 Topic List
Date: May 1st, 2011. Time 8EST
Roster: Steven, Vitto, Gonzo, Ben, Enosone, Kaiser
Sony's entry into the tablet (and additional entry into the handheld) space: http://bit.ly/fOCCPU
Federal Lawsuit filed against Apple over location tracking in iOS http://bloom.bg/huB3fD

Google faces $50 million lawsuit over Android location tracking http://t.co/5Fu8PRd

CEO of BMW North America, Jim O'Donnell, believes that EV's don't really work. Do you agree? http://engt.co/gISBjM
SETI suspended. We're sorry, your long-distance communication with extraterrestrial life could not get through. Please hang up and try again. http://bit.ly/hrKMJS
PSN was never as widely regarded as XBL, so could this spell some long-term disaster for the service? http://bit.ly/hmQjDB
My God, it's full of Stars http://cnet.co/i0tPp0
Microsoft has solved the blue screen of death for good. They've solved it by turning it into a black screen of death in Windows 8: http://bit.ly/eW2pmG Checkmate, Apple.
Spotify will probably never make it as a free service; Last.fm feels sorry for them: http://bit.ly/kf41OS
GoogleTV whimpering sales: http://t.co/bjUnIE9
Did anyone see the latest South Park episode with the HUMANCENTIPAD? http://in.flux.com/jUjeN7
Motorola Shipped 250,000 Xooms and 4.1 Million Smartphones In Q1 http://t.co/nIQdrfb
7% of Americans subscribe to Netflix http://t.co/fQT1Hn6
Considering the utter disdain everyone on the show exhibits for being asked to come up with something on the spot, should we try to solve RIM's problems with pointers on how they can get back on track/
WTF News:
Pittsburgh has a ninja problem. The Foot Clan is making it's move: http://bit.ly/fNG9sd
*slow clap* No one does corruption like Russia. seriously… bravo: http://bit.ly/gDbGc6
Teacher reaches "new enlightenment" and roams school halls in the nude http://bit.ly/jyvkMF
Man Dressed as Cow Steals Milk http://t.co/ynAZu5I
We need to consider the feelings of animals when we call them "pets" http://t.co/TRC7Qpe

… Not sure if serious… – Agrippa

No. Everyone was NOT Kung-Fu Fighting http://bit.ly/i0nwGt
Unemployed ninja advertises his wares on San Antonio news station. (Yay! home finally makes it to wtf news. I don't see Florida!): http://on.io9.com/lPGigm
No Florida news in WTF! News is WTF! news!