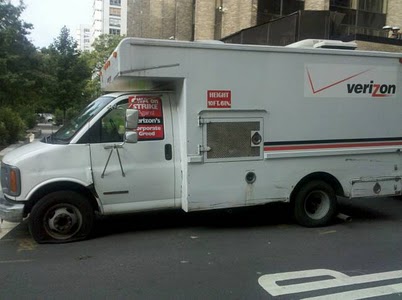 Despite the fact that Verizon workers are still without a contract, the 3 week strike will officially end some time this evening when roughly 45,000 Verizon landline employees will return to their posts.
Although Verizon employees will be returning to work, they will be doing so without a contract and with their primary issues over the cost of health care and pensions unresolved. At the moment, Verizon is citing the need to cut back on their landline division as more and more people are using cellphones over landlines. The union counters this claim by bringing up the $3 billion that Verizon made up in the first half of this year, definitely doesn't seem to paint the doom and gloom image of a struggling company.
That said, strike has impacted customers ability to get lines serviced and stalled line activation for new customers. Just ask this guy:

Verizon employs some 196,000 workers, of which 135,000 are non union.