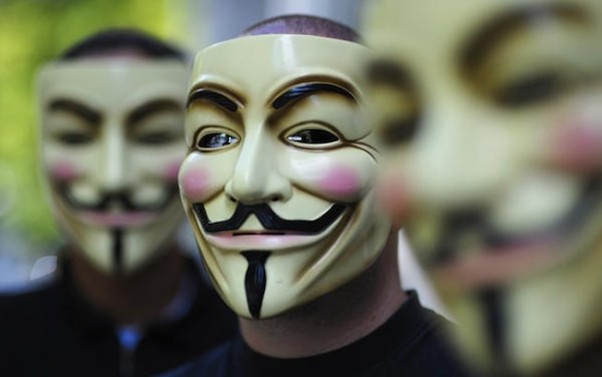 Monday's protest organized by hacktivist group, Anonymous, appears to have ended with some violence. As reported by PC Mag Online, the afternoon protest started off peacefully enough but citing "several media outlets" devolved into a small group of people destroying bus shelters and other public property.
Bay-Area Rapid Transit has caught the attention of Anonymous after it had jammed cellphone signals in response to the first scheduled protests a few weeks back. Since then, BART-run websites have been targeted by hackers; civil rights groups and Bay-area residents have joined in condemning their actions by organizing peaceful live protests with Anonymous.
BART has a poor track record with its show-of-force and the irony isn't loss on this writer that such a draconian action was taken in response to planned protests over the shooting deaths of Oscar Grant (Jan. 2009)  and Charles Blair Hill (Jul. 2011).